We Just Added This Page
If Your Sign Is Working Too
Email To Us And We'll Post It Here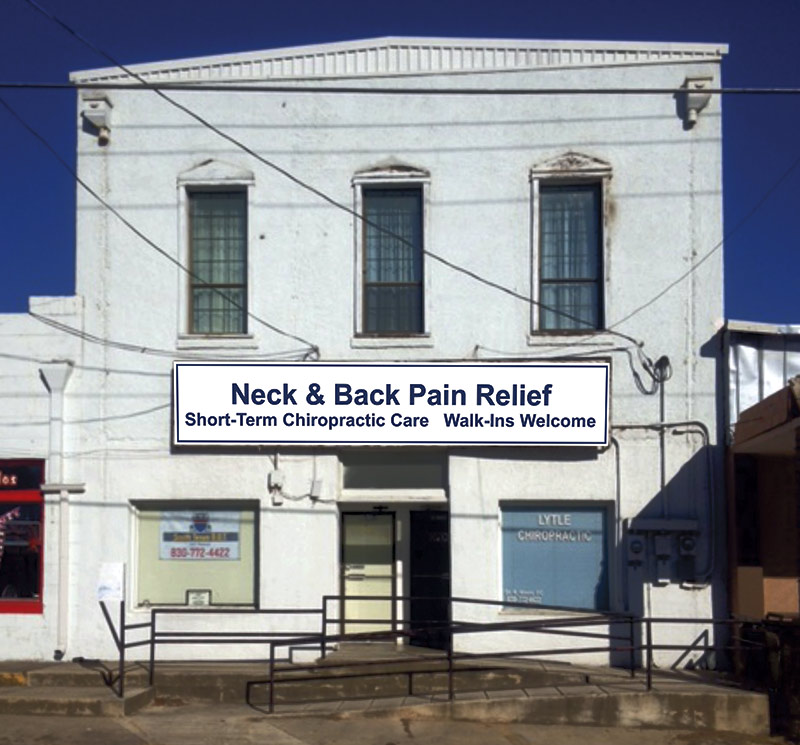 Beginning stages on a building with good bones.
Rails and building trim need painting. Windows need work but…
this sign mocked up is perfect.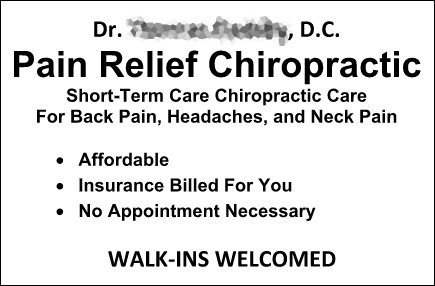 Here's what's going to sign company.
Then the doctor is having me look at proof.
For readability, for a sign, white background and black letters as shown is ideal.
If on window, white lettering.

Elegant, Subtle, and Clean
Also Ads a Level of Credibility and Professionalism.
I recommend dead center about 5 1/2 feet high as shown.

I've seen worse.
Much better than just "Chiropractor"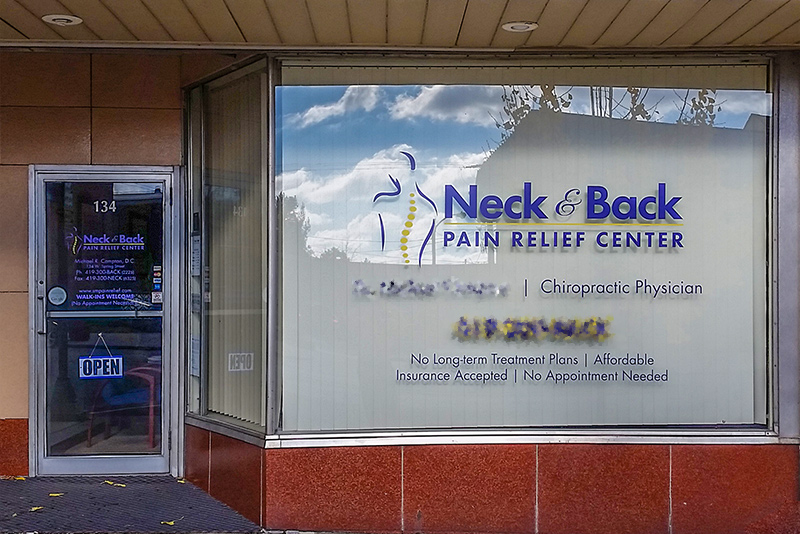 Not a big fan of logos.
Sign okay. I'd replace the phone number
with "Walk-Ins Welcome"