Your Practice's Social Proof Sign
"It's like a testimonial but even better!"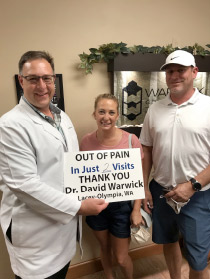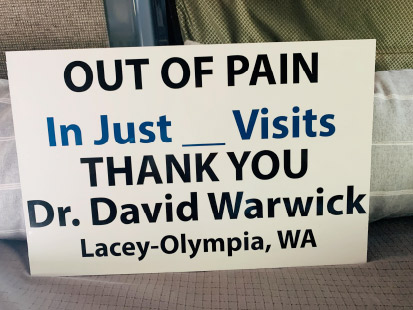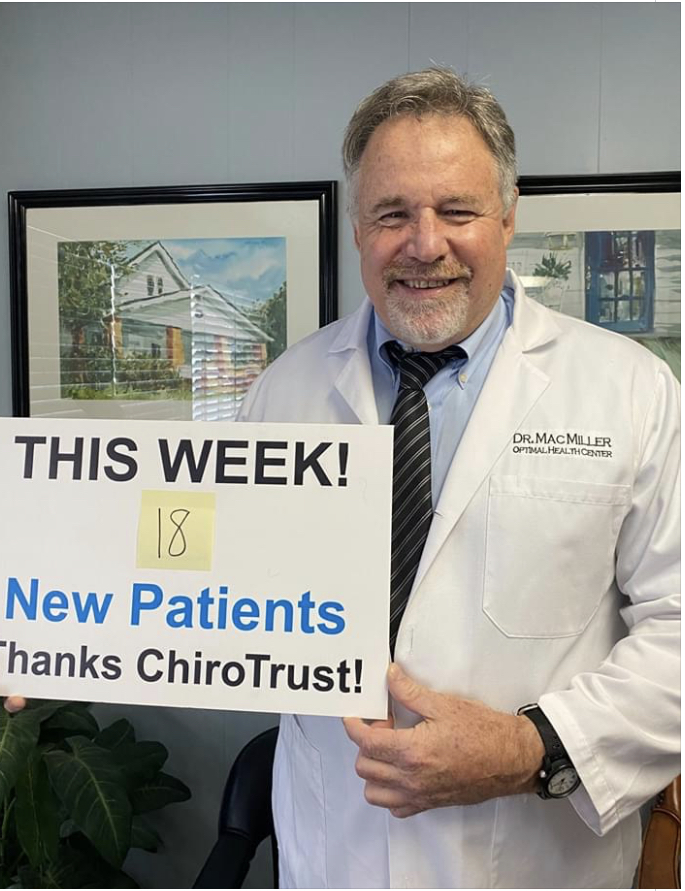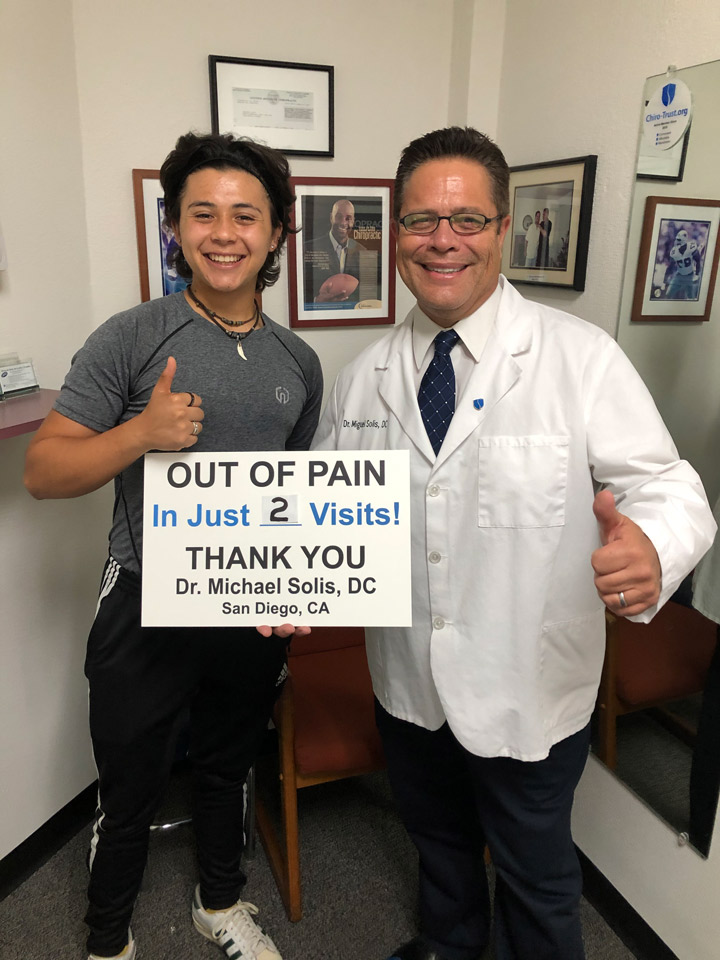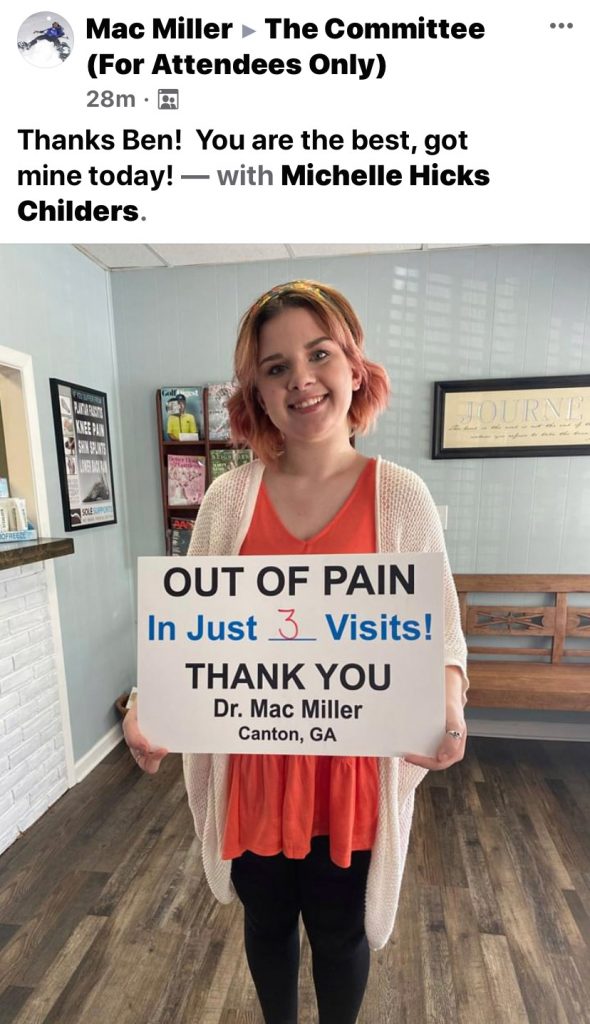 Fill out below and then
click the submit button.
We will send you this double-sided sign
at no cost to you.
Post and/or boost pictures of you along with patients holding the "OUT OF PAIN" sign on Facebook and Instagram .
Use the "THIS WEEK" side of the sign for a picture of just you in a white clinic jacket sharing how many new patients that you had that week.
Whenever you beat that number take another picture and email it to ChiroTrust.
Each month, ChiroTrust will put that month's member submissions in a drawing. The "winner" will receive a credit towards their following month's ChiroTrust membership.
You will also receive simple step-by-step
instructions that will maximize response.
To receive your sign, simply type in your name below exactly as you would like it to appear on your sign. (If you mess up, we will have to charge you for a replacement. So please double check the accuracy below before clicking the "Submit" button.)
Make sure to put "Dr." before your name or just ", D.C." after your name. Most, if not all, states require "D.C." in an ad or post but if you have wording around the photo that designates your degree, you should be okay with "Dr.". The choice (and the risk) is yours. If you want to play it safe, just go with ", D.C." after your first and last name.
Your first sign is free. There is a $75 charge for a redo or a 2nd sign; therefore, type in your name below EXACTLY HOW YOU'D LIKE YOUR SIGN TO READ.*